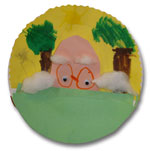 It's always nice to visit a school and see that it's full of artwork. For example, check out this cool Uncle Frank plate, one of a series designed by the kindergarteners at Altamont Elementary. The cotton hair and eyebrows really capture the essence of his character, and were he real, I'm sure he'd approve.
Other favorites were the cool welcome sign, the drawings of personalized – and fully decorated – pits, and the excellent pirate ship, complete with crew members who've been thrown overboard.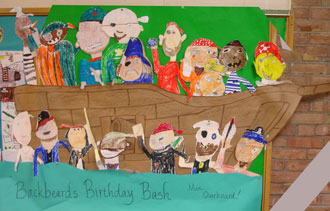 I had a blast today, especially because of the kids at Altamont who made it so much fun for me. Their questions were terrific, and everyone really made me feel at home.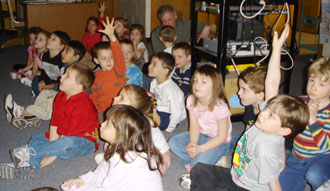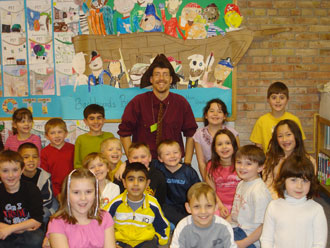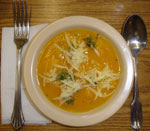 Thanks to everyone at Altamont, and especially Ms. Flynn for getting the ball rolling and Ms. Lehman for her hard work and unbelievable soup and cake!