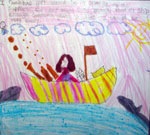 Blodgett Elementary is certainly one of the smaller schools I've visited in a while. It's a new school, formed in a hurry when a large charter school in Schenectady closed recently. As a consequence, everyone at the school is brand new, and it doesn't even show up on my GPS.
I found it anyway (although the big cross on the side of the building, left over from its days as a parochial school, threw me for a moment). I'm glad I did. They're clearly having a lot of fun at Blodgett. For example, check out this cool Uncle Frank's Pit construction built around Frank, the custodian's room.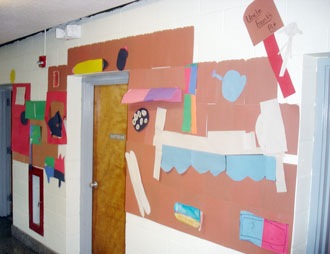 Blodgett was filled with great artwork and writing projects, all capped off with something I have never, ever seen or heard before: A live performance of a Backbeard rap by members of the sixth grade class. Click the link below to check it out.