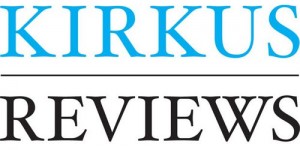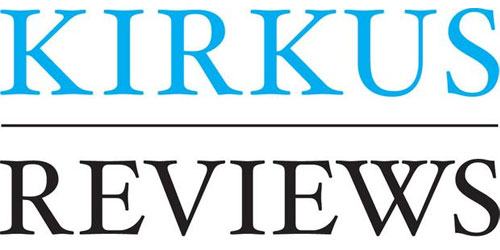 Watercolor, pencil, and digital techniques illustrate this gentle story about the nature of fear during two insects' late-summer stroll. Gloria proposes an outing, but Frieda is frightened of the snake outside the window-which is really the winding river in the distance. Gloria coaxes Frieda outside, where Frieda sees huge frogs waiting to eat them-but they're really only the negative space of leaf patterns on the ground. Some pictures show the two insects from afar, emphasizing how small they are within their landscape; endpapers provide an aerial view of the territory covered. Pale greens and blues keep the setting mild and summer-like. Deft visual pacing brings sudden drama when one of Frieda's worries turns out to be well-founded, but never fear: this whimsical tale may ponder the relative value of fear itself, but McElligott brings everyone home safe. (Picture book. 3-6)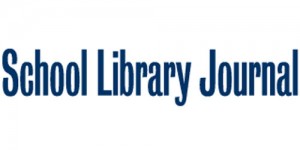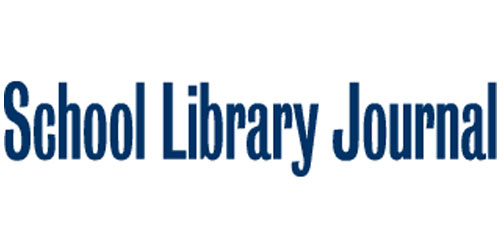 This unpretentious story about friendship has a twist borrowed from "The Blind Man and the Elephant" that separates it from the pack. Dressed up in elegant outfits, in complementary shades of lavender and periwinkle, two green bugs share a companionable walk. Gloria is eager to participate fully in the beautiful day; Frieda is timid and imagines danger everywhere. What Frieda sees as a snake, Gloria recognizes as a river. Gloria's lovely log looks to Frieda like a dog. After having an enjoyable time in spite of herself, Frieda reluctantly agrees to take Gloria's shortcut home through the woods ("Have I been wrong so far?") and indeed Frieda's fears are realized. The friends narrowly escape, but make plans for another walk the next day. McElligott's simple and attractive layout; the clean, orderly pencil-and-watercolor illustrations; and the straightforward text with its predictable aspects all work together to keep readers inside the joke. Absolutely Not offers young readers a rare chance to synthesize verbal and graphic clues and figure out for themselves what's what. It all adds up to a dash of emerging literacy and a splash of fun.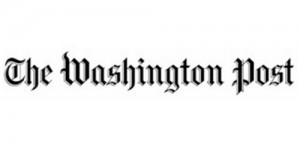 This gently witty tale stars two bugs—Gloria, who looks like a grasshopper and her friend Frieda, who might well be an ant. Like Russell Hoban's Frances books, it is composed mostly of repartee, since, like Frances and her sister (also a Gloria), the heroines are constantly at odds. "Look around you," says Gloria, the impulsive one. "Isn't this a perfect morning?" "Absolutely not," says wary Frieda. "It's frightening." And so it goes throughout the walk Gloria persuades Frieda to join her on, with the pictures slyly commenting on their exchanges (is that a log or a dog? a giant or a bicycle?) until both are proved right in a clever and very satisfying ending.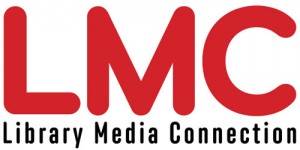 Beautiful, big-eyed bugs by the name of Frieda and Gloria are the main characters of this enchanting story. Can you imagine a bug that is a worrywart? Frieda worries about everything! She even imagines things are scary when they are not.
Frieda's good friend, Gloria, takes her out for a morning stroll where she must face several unfounded fears. But, in the end,
it is Frieda's worry that saves them from being bird dinner! That's when Gloria appreciates Frieda's cautiousness, yet Frieda still trusts Gloria's ideas. Using simple yet powerful language, the reader is instantly wrapped into the story as well as into the delightful bug characters.
McElligott's realistic and artistic illustrations add to the interest of the story by allowing the reader to "see" what Frieda sees. Teachers, librarians, guidance counselors, and parents will enjoy reading this story to children ages 5-8. Be sure to pre-read this book so you are ready for the surprise bird that tries to get Frieda and Gloria. Highly Recommended.


In Matthew McElligott's "Absolutely Not" ($16.95, Walker) grasshopper friends Gloria and Frieda go for a walk one day in late summer. Gloria is the brave one; Frieda is a bundle of nerves.
Along the way, Frieda sees all sorts of suspicious and frightening things in the mundane. To this nervous bug, a winding river looks like a snake, a rotten log resembles a ferocious dog, even the pattern in leaves looks like hungry frogs.
Gloria has to calm her fretful friend at every turn, but then Frieda's vivid imagination proves handy when the two trees she thinks resemble the legs of a bird turn out to be the real thing.
McElligott's story is engaging and his renderings of these two "lady bugs" absolutely adorable. Recommended for ages 3-8.

Gloria and Frieda, two insect friends, live in a small house on Bug Hill, near Snake River, Big Nose Tree and Sleepy Lake. Gloria is tall, svelte and adventurous in her chic hat and beads, but Frieda is something else. She's short, stout and terrified.
One gorgeous day, Gloria suggests a nice walk through their sylvan surroundings. "Absolutely not," Frieda insists. To her, the river is a snake, the clouds are hairy, scary, monster eyebrows and the log is actually a scowling dog. On each step of the walk, Frieda envisions terror reigning from forest floor to canopy.
Gloria pooh-poohs it all. "It's just your imagination. You find something bad in everything you see."
The joke is we can see through Frieda's eyes. McElligott's punning illustrations let us see the monster eyebrows, the scowling dog, the snake in the river. As the walk goes on, Frieda is almost convinced by Gloria's bravado – until two tree trunks with what look like clawed feet turn out to be something altogether different. (Leigh Fenly, San Diego Union Tribune, May 16, 2004)