About the Books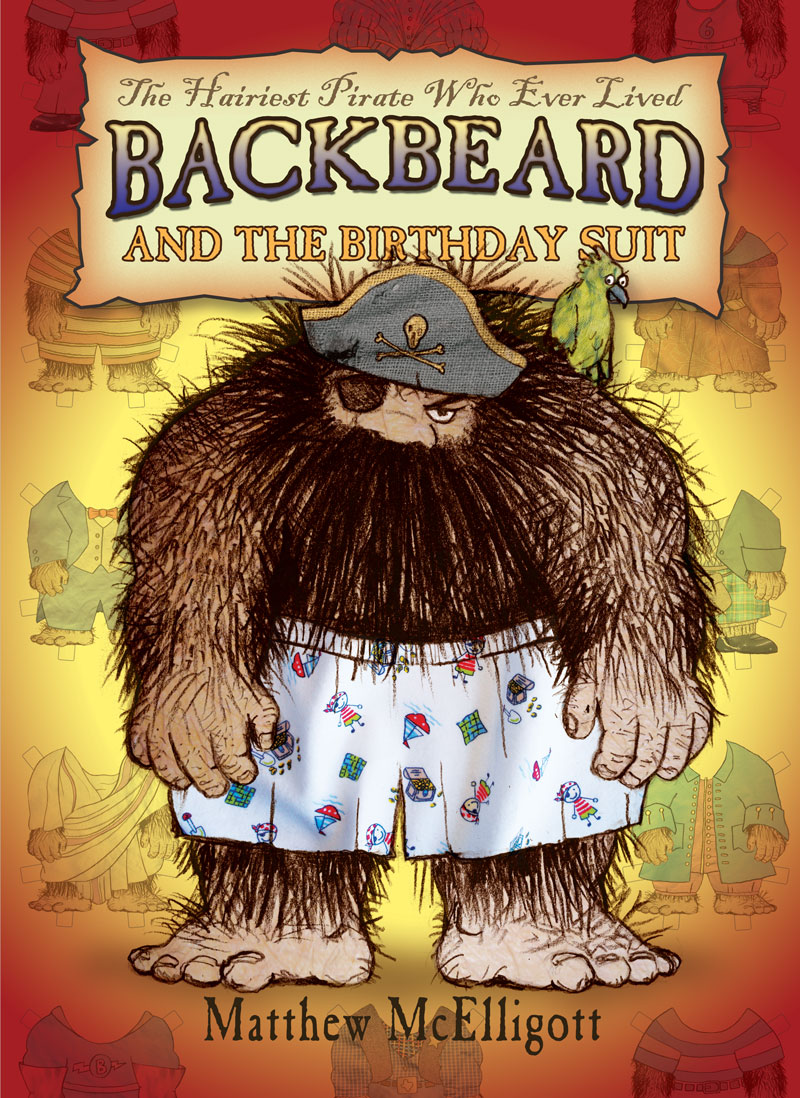 Backbeard and the Birthday Suit
Written and illustrated by Matthew McElligott
2006, Walker and Co.
ISBN Hardcover: 0802780652
ISBN Paperback: 080279680X
Recommend ages: 4 to 8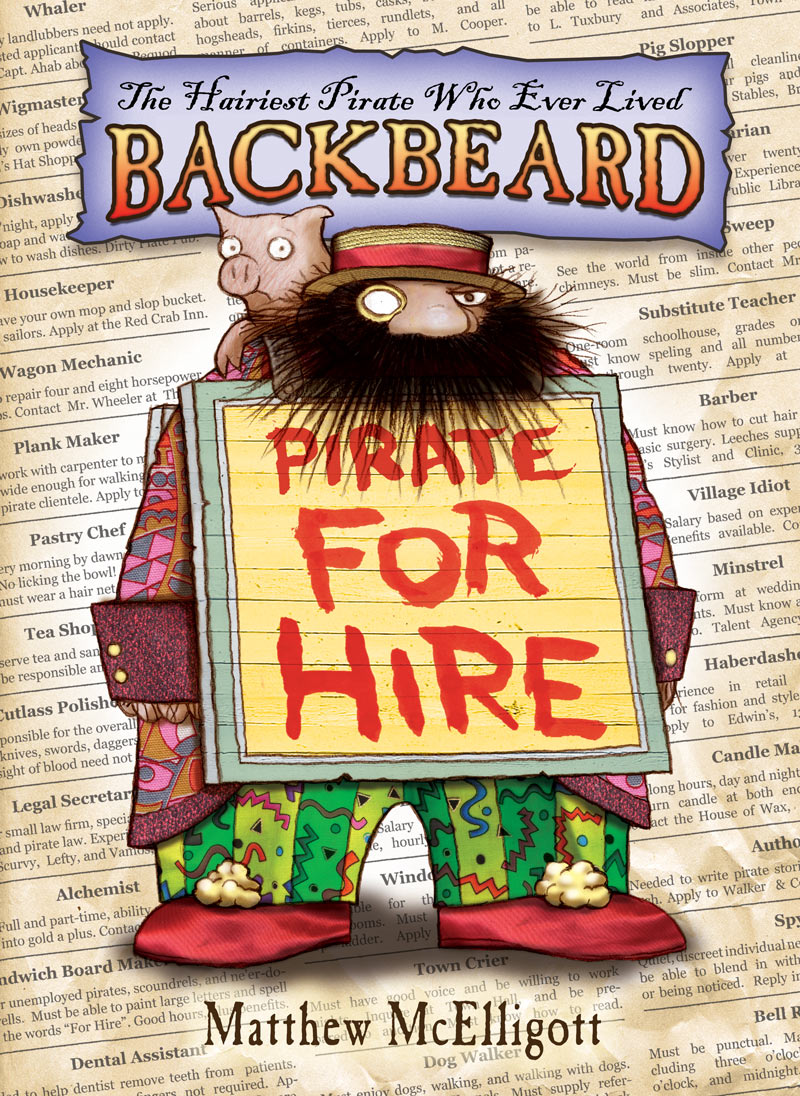 Backbeard: Pirate for Hire
Written and illustrated by Matthew McElligott
2007, Walker and Co.
ISBN Hardcover: 080279632X
ISBN Paperback: 0802722652
Recommend ages: 4 to 8
Backbeard and the Birthday Suit
Sure, pirates are rough and tough and stinky. But after one particularly rowdy birthday party, even Backbeard must admit that it's time for him to buy a new suit. With the local clothing shop out of all the traditional pirate garb, even a pirate as ornery as Backbeard can't always get what he wants. Backbeard's unusual new birthday suit will either make him the laughingstock of the whole ship, or the most stylish pirate to ever raise the Jolly Roger.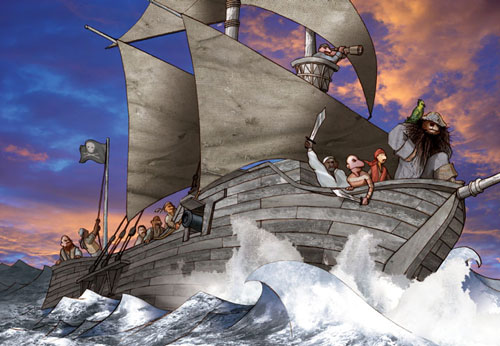 Backbeard: Pirate For Hire
Backbeard may have a new suit, but he is still one of the orneriest, smelliest, and hairiest pirates ever to sail the high seas. And his crew still likes to smash and steal things—they just prefer to do it in style. Unfortunately, certain members of the Pirate Council don't think he looks piratey enough in his new garb, and since they are just as stubborn as Backbeard, it's their way or the waterway.
Unwilling to give up his birthday suit, Backbeard sets out in search of new employment. He can pillage and plunder with the best of them, but who'll dare to hire a dirty, smelly ex-pirate?