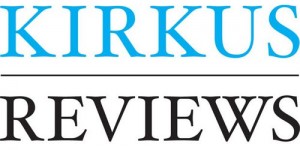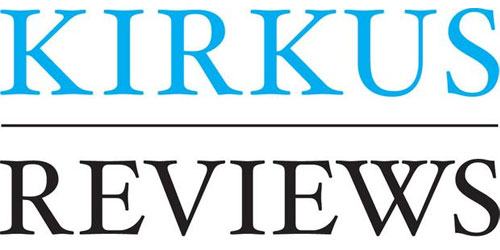 "Having transformed himself and his crew into fashionistas (of a sort) in Backbeard and the Birthday Suit, the huge and hirsute Captain finds himself called before the Pirate Council for dress-code violations in this even better sequel. Ordered to exchange his eye-watering pink and green duds for more conventional garb or find another occupation, Backbeard sets out to look for work—landing, after several false starts, in a tea shop run by an uncommonly unflappable little old lady. A true spectacle, from red silk shoes to snappy boater, Backbeard really steps out in style across McElligott's loud-pattern-drenched settings. His crew, from Mad Garlic Jack to swashbuckling Scarlet Doubloon, isn't far behind—in fact, they burst in to the rescue when he's left in charge and the tea shop's blue-haired clientele turns ugly. Sandwiched between original and modified "Pirate Rules" on the endpapers, as well as hilarious jacket art, this knee-slapper rivals even Colin McNaughton's Captain Abdul's Little Treasure for freewheeling freebooter frivolity." –Kirkus Reviews, August 1

Backbeard has been called before the Pirate Council. Backbeard and his crew must dress like a pirate, wear "official" pirate hats, have a parrot (no pigs allowed) or he can't be a pirate any more. So Backbeard sets off to find a job — he's got lots of pillaging and plundering experience — it shouldn't be that hard should it?
Inside cover is the original Pirates' Rules while the inside back cover is the amended version (makes you think Backbeard has a hand in that doesn't it). The Back cover is Backbeard's resume and impressive it is — for a pirate. The drawings are colorful, humorous, interesting, and made me appreciate the hard job pirates have when they decide to change jobs midlife.
Fantasy — pretty much, how many pirates are around nowadays with a pig for a mascot and a crew that wants to be stylish when pillaging. Children should get a giggle out of Backbeard's adventures in job hunting. Parents or adult readers will get a kick out of the plays on words and slight innuendo to the actions.
Sometimes, we just need to stick with what makes us happy — even if we don't adhere to all the rules. Doesn't this mean you should question authority? Hmmm.