Backbeard and the Birthday Suit reviews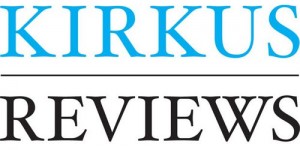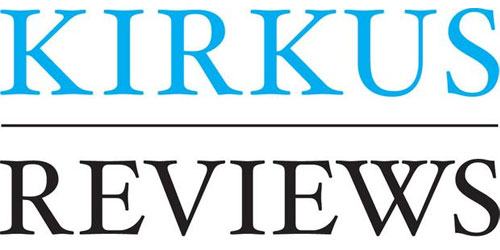 Kirkus Reviews: "Backbeard the buccaneer gets a wardrobe upgrade in this waaay south of serious outing. So hairy and unsanitary that even his parrots quit in disgust, the pirate chief at last decides to exchange his filthy rags for something classier, and maybe pick up a new mascot too. Fortunately (for readers, if not for him), he finds a tailor both quick-witted and poker-faced, and soon Backbeard is strutting down the street past stunned townsfolk in a sporty boater and flashy psychedelic duds, balancing a piglet on his shoulder. His own crewmembers don't recognize him-'You sound like the Captain, but you look like a goofball'-until a friendly melee sets them straight. Properly capped with a back cover of equally hilarious alternative outfits and a squat, glowering, hirsute paper doll, this makes the funniest makeover since Laura Rader's Santa's New Suit (2000)." –Kirkus Reviews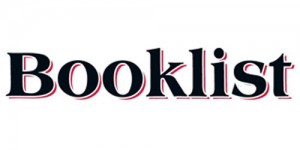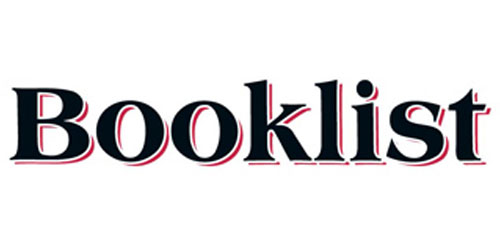 Booklist: Backbeard is the hairiest, toughest pirate ever, but following a particularly rowdy birthday party, even he admits that he's a mess and it's that time for new duds. The clothing store doesn't have pirate gear, but it does have a straw boater, colorfully patterned trousers, a coat, and a pig––not the look Backbeard expected though one that brings both surprises and delights. Pirate fans will enjoy this witty tale about a coarse pirate who discovers his inner fashionista; it juxtaposes traditional pirate characters  (Sweaty McGhee, Mad Garlic Jack, etc.) and dialogue ("Drivelswigger!") with a glimpse at a scallawag's softer side ("Do your worst, you barnacled scalawags! . . . But wrinkle my suit and you'll swab the deck for a year!"). McElligott's mixed-media art is a joy, incorporating pattern, texture, and detailed, cartoonlike characters with scanned photographic images and sepia-toned borders that add depth and vintage flavor to a cheerful package.

January Magazine: "A good children's picture book is like beauty: it's success is often in the eye of the beholder. With so many lovely books for young children rolling off the presses all the time, it's tough to choose just one or two. One thing is clear: in a market that gets increasingly tougher, the very best of the bunch tend to be excellent all around, possessing all of the elements that make a book good, no matter who is beholding it.
Matthew McElligott's latest is a terrific example. Backbeard and the Birthday Suit really does have it all. First of all — and to my mind, this is tremendously important in a children's book — the illustrations are simply brilliant. McElligott's style here is strong and assured. More: his technique is interesting, well thought out and executed. It appears that McElligott has combined traditional illustration techniques with photo-based backgrounds and textures. A lot of illustrators could not have pulled this off — at least certainly not so well — but McElligott manages it beautifully."
(Read the rest of the review here)

Press Register: Backbeard, "the hairiest pirate who ever lived," must retire his torn and tattered suit. He falls prey to a sales clerk's idea of what constitutes a fashionable pirate ensemble. Backbeard's crew, who at first don't recognize him, assure him that clothes don't make the pirate, as they take in his new look of a straw boater, boldly printed pink jacket and green-striped pants. A bit garish and ridiculous for the high seas, but Backbeard challenges anyone to say such.
McElligott proves masterful with his lyrical pirate lingo, quite silly and musical. He also takes pirate stereotypes and twists them to the point of ludicrous characterizations, such as a pig that rides on Backbeard's shoulder instead of a parrot. The young readers at my house guffawed loudly from start to finish. Ages 5-9. –Monica Anderson Young, Mobile Press-Register

Shiver me timbers, it's pirate time again!
Columbia Tribune: Ahoy, mates! Looking for a good pirate adventure? With "Pirates of the Caribbean: At World's End" coming out this week, what better way to really get into the mood than to read about pirates?
"Backbeard and the Birthday Suit: The Hairiest Pirate Who Ever Lived," written and illustrated by Matthew McElligott, makes the average mean old pirate look especially crusty. That's because Backbeard, who is drawn with hair everywhere, is so ugly and smelly that you can almost sense the stink from the book's pages. It is his birthday, and as his crew yells rude remarks about his appearance, he suddenly takes heed and heads off his ship to a clothing shop to find something that doesn't have holes or smell. He's also looking for a parrot that won't leave him because he smells. The shopkeeper assures him that he has just the right clothing for him.
How he is dressed, and the animal a shopkeeper places on Backbeard's shoulder, will surely have your youngster smiling all the way to the end!
By HOLLY E. NEWTON, Columbia Daily Tribune
Published Thursday, May 24, 2007

Backbeard is the hairiest pirate who ever lived. He's also the most unsanitary, which makes it hard for him to keep a parrot. When the crew of the Five O'Clock Shadow throws Captain Backbeard a birthday party (which, incidentally, is an unmistakably great success because the crew members scratch, spit and hit each other with bottles before being tossed overboard by their captain), Backbeard reviews his wardrobe and decides it's time for a change. Enter the birthday suit.
No, it's not that kind of suit. This is a children's book—even if it's a hugely entertaining read for adults as well.
Backbeard goes ashore and visits a tailor with an appalling lack of proper pirate clothing in stock. The intrepid tailor convinces Backbeard to change his look and to adopt a new shoulder-riding mascot. When the pirate captain returns to his ship, his crew ridicules him, tries to drive him off the ship, and in general gives him a hard time. The pirate Backbeard isn't feared across the seas for nothing, and he holds his own. Finally, someone throws an egg at Backbeard's hat, a true sign of affection aboard the Five O'Clock Shadow: "I love you guys," says Backbeard.
Backbeard and the Birthday Suit is one of those delightful children's books that does what literature was meant to do once upon a time: It instructs as it entertains. In this case, children get a little lesson in standing up for their own ideas, be they on personal fashion style, on choice of friends (or mascots), on how to run a pirate ship, or on how to be the best (and hairiest) pirate that ever sailed the Seven Seas. Author/illustrator Matthew McElligott, who describes himself as (like Backbeard), "big, messy, smelly, and not too bright," has created a delightful hero and crew—Mad Jack Garlic, Sweaty McGhee, Scarlet Doubloon and the rest. A follow-up volume, Backbeard: Pirate for Hire (2007)—is equally charming and clever. The illustrations are filled with little details to be discovered on first, second and subsequent readings, and the pirates are silly enough to offset any scary features. In fact, the scariest thing about these two books may be how many times parents find themselves asking their children if they want to read Backbeard again before bed. (Link)
Backbeard: Pirate For Hire Reviews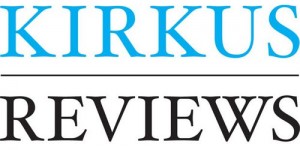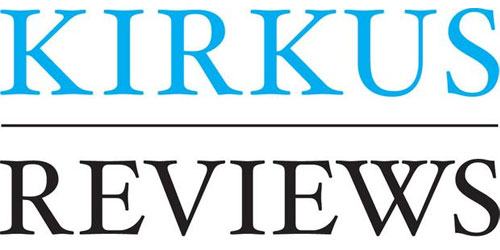 "Having transformed himself and his crew into fashionistas (of a sort) in Backbeard and the Birthday Suit, the huge and hirsute Captain finds himself called before the Pirate Council for dress-code violations in this even better sequel. Ordered to exchange his eye-watering pink and green duds for more conventional garb or find another occupation, Backbeard sets out to look for work—landing, after several false starts, in a tea shop run by an uncommonly unflappable little old lady. A true spectacle, from red silk shoes to snappy boater, Backbeard really steps out in style across McElligott's loud-pattern-drenched settings. His crew, from Mad Garlic Jack to swashbuckling Scarlet Doubloon, isn't far behind—in fact, they burst in to the rescue when he's left in charge and the tea shop's blue-haired clientele turns ugly. Sandwiched between original and modified "Pirate Rules" on the endpapers, as well as hilarious jacket art, this knee-slapper rivals even Colin McNaughton's Captain Abdul's Little Treasure for freewheeling freebooter frivolity." –Kirkus Reviews, August 1

Backbeard has been called before the Pirate Council. Backbeard and his crew must dress like a pirate, wear "official" pirate hats, have a parrot (no pigs allowed) or he can't be a pirate any more. So Backbeard sets off to find a job — he's got lots of pillaging and plundering experience — it shouldn't be that hard should it?
Inside cover is the original Pirates' Rules while the inside back cover is the amended version (makes you think Backbeard has a hand in that doesn't it). The Back cover is Backbeard's resume and impressive it is — for a pirate. The drawings are colorful, humorous, interesting, and made me appreciate the hard job pirates have when they decide to change jobs midlife.
Fantasy — pretty much, how many pirates are around nowadays with a pig for a mascot and a crew that wants to be stylish when pillaging. Children should get a giggle out of Backbeard's adventures in job hunting. Parents or adult readers will get a kick out of the plays on words and slight innuendo to the actions.
Sometimes, we just need to stick with what makes us happy — even if we don't adhere to all the rules. Doesn't this mean you should question authority? Hmmm.