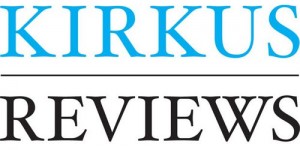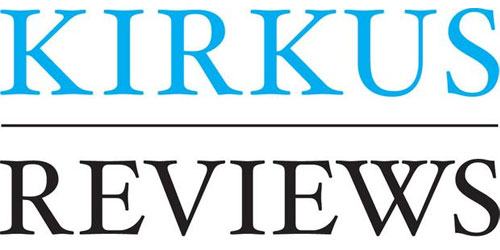 The "oddness" of prime numbers is driven home in this delightful tale of two bugs and their bean dinner. On a foraging expedition, Flora insists on picking just one more, even though Ralph is vehemently against having 13 beans, an unlucky number. The two perfect piles, and the one leftover bean, seem to prove him correct. But Flora is quick with a solution; call a friend and divide the beans into three even piles. Still one bean is leftover. More and more friends are invited, but that unlucky bean remains. What's the solution? Serve the beans family style. Flora invites the guests to take what they wish, and every bean is eaten. The only question left for Ralph is, "Who ate bean thirteen?" McElligott's imaginative pen-and-ink-and-digital illustrations feature brilliant hues and humorous bugs with a large vocabulary of body language. Pair this one with Elinor J. Pinczes's A Remainder of One (1995) to show just how unique prime numbers are. A must for every elementary-school library and classroom bookshelf. (Picture book. 4-8)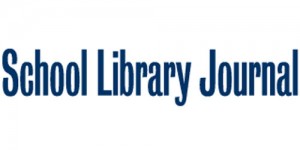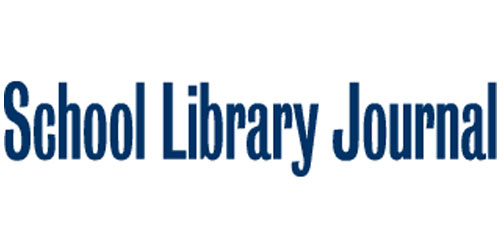 K-Gr 3—In this humorous introduction to the concept of division, 2 bugs gather 13 beans and try to devise a way to share them evenly. Flora and Ralph think of several scenarios but in the end they still have "bean thirteen" left over. Even inviting their friends for dinner doesn't resolve the problem. Whether they plan on one guest or six, the beans cannot be arranged into equal portions. Then Ralph accidentally knocks the beans to the floor as their company arrives. He places all 13 into one bowl and each guest takes as many as he or she would like to eat. This resolves the problem, but leaves Flora and Ralph wondering who ended up consuming unlucky "bean thirteen." The story's pacing and the dialogue between the two bugs help children analyze the situation and follow the different possible grouping solutions. The large, limalike beans are a great visual aid and are easy to see when the book is read aloud. Done in pen and ink with digital effects, the cartoon illustrations feature bright hues and slightly off-kilter perspectives that will appeal to children. Youngsters will undoubtedly enjoy this funny tale; teachers will truly appreciate the connections it makes to their curriculum and the use of manipulatives in math.—Maura Bresnahan, High Plain Elementary School, Andover, MA

When two bugs named Ralph and Flora pick beans for dinner, we are led into some fun with arithmetic and division. For when they divide the beans, the thirteenth is left over, even when Flora invites two friends to share. By the time they make five piles for three guests, there are three beans left over. But when they ask Rocco over, if they give him the three leftovers, he will have more than the others. How the puzzle is solved makes for an amusing ending to this perplexing division problem that kids can try out for themselves. McElligott uses pen-and-ink to create the buggy characters and digital manipulation to add gestures and intense colors. The result is a sequence of scenes showing the beans in their varying, but never eaten arrangements. Visual humor enhances the lesson about sharing along with a bit about sets. Reviewer: Ken Marantz and Sylvia Marantz

This creative mathematical concept book focuses on the dilemma landed by a pair of beetles when Flora, the less superstitious of the two, opts to gather thirteen rather than the typical twelve beans. ("I'll pick one more," said Flora. "DON'T DO IT!" shouted Ralph). When they try to divide the harvest into two piles, there is inevitably one bean left over; when they decide to invite April over and divide the beans into three piles, there is still one left over; same when they add Joe to the guest list ("Bean thirteen is trouble," Ralph insists). In the end, six bugs sit down to eat, everyone takes what they need from the bean pile, and there is just the right amount of beans. The concept here is both original (you don't often meet a superstitious insect) and amusing, especially the interplay between Flora and Ralph.
What is especially impressive is how fluidly the story shifts from the rigid structure of needing to count out the beans to the satisfying solution of allowing the guests to eat their fill, a solution that proves effective and pleasingly spontaneous. McElligott's comic illustrative style uses dramatically thick outlines to define the fields of earth-toned colors. The usg themselves have few facial details, but their huge emotive eyes carry the weight of expression.
This will be lots of fun to share with groups of students just exploring multiples and those who simply like a good bug story. Be sure to have at least thirteen beans on hand to explore the concept. HM

From the catchy, rhyming title to the bright, playful artwork, "Bean Thirteen" by Matthew McElligott is a delightful romp that hides a little division lesson in with the fun.
Ralph and Flora, two grasshopperish insects, go out on a warm summer night to pick beans for dinner. After counting 12 beans in the wheelbarrow, Ralph frantically tries to stop Flora from picking one more.
Too late. Ralph and Flora head home with 13 beans and spend the rest of the story trying to figure out how to divide them so that no one is stuck with the unlucky bean. If it's just the two of them and each gets six, then who gets Bean Thirteen? So they invite a friend.
They are amazed when Bean Thirteen is still left over. A fourth friend? A fifth? It gets funnier and more complicated, until an accidental yet brilliant, solution presents itself. The beans spill, and the diners take only how many beans they want to eat. There are no beans left over.
Only one problem: After the guests leave, Ralph and Flora puzzle over who ate Bean Thirteen.
Who indeed?

Bean Thirteen offers an amusing introduction to math to young children. Two bugs – Ralph and Flora – gather some beans and attempt to share them evenly. But they find that they have gathered thirteen beans – and neither wants the unlucky thirteenth bean.
They decide to invite a friend and split the beans between the three of them but find to their surprise that bean thirteen is still left over. As they keep expanding their guest list, they find that thirteen beans simply will not be divided evenly between their guests. Luckily, Ralph inadvertently finds the perfect solution to the problem.
Author and illustrator Matthew McElligott's grandfather was an accountant; therefore, he finds it only natural that he should write a book about counting beans. Vivid and brightly colored pen and ink drawings enhance the charm and whimsy of this tale. Children will learn an important concept about indivisible numbers while appreciating Ralph and Flora's quandary about what to do with thirteen beans. (Usha Reynolds/2009 for curled up with a good kid's book )

Ralph and Flora have a very serious problem. When picking beans for dinner, they ended up with—gasp—thirteen. He doesn't know how, but Ralph just knows that thirteen is an unlucky number. When it is time to divide the beans, Ralph's worst fears are confirmed; it is impossible to divide thirteen. Or is it?
Part story, part math lesson, and part lesson in hospitality, this is a book that is surprisingly kid and parent friendly. Aside from the opening argument between Ralph and Flora (there were one too many "Are Too, Am Not's"), I can't find a thing wrong with it. I'll admit I was a bit concerned it would be boring and dry. It was kind of billed as an introduction to division, after all. But though they do divide the beans over and over, it is positively seamless. And the solution is perfect.
The illustrations are bright and lively. The book is full of bugs being people. The colors are a bit off the standard pallet. And my kids love it. We give it eight little thumbs up. Reviewed by Jamie Driggers
http://reviews.armchairinterviews.com/reviews/bean-thirteen
The Reading Mother
Lachanotriskaidekaphobia
or fear of Bean Thirteen. Matthew McElligott has written a fun-filled mathematical tale, something I thought couldn't be created. But then, I used to have nightmares with numbers chasing me and ended up with a C on my junior year Regents exam in math, much to the chagrin of my father who was head of my high school's math department. I am philosophically and artistically opposed to didactic stories that are created for the sole purpose of explaining mathematical concepts within the framework of what can be only loosely termed a story. Until now, the best exception I knew was The Doorbell Rang, where cookies must be continually redistributed to satisfy a growing audience. Bean Thirteen ups the ante by providing a appropriately healthier alternative. Two pop-eyed bugs, Flora and Ralph, are picking beans for dinner. Despite Ralph's warnings, Flora insists on picking one more–bean thirteen. Back home, they cannot divide the beans into 2 equal piles. Gracious Flora offers the odd bean to Ralph who exclaims that, "I'm not eating it and you can't make me!" Because, of course, thirteen is bad luck. Flora the peacemaker starts inviting friends over for dinner to help solve the dilemma. Without spelling it out or mucking up the illustrations with equations, the reader discovers that 13 simply cannot be divided evenly. Finally, in a tizzy, Ralph spills the beans which amazingly leads to a satisfying ending for all. Of course, the mystery does remain: Who ate bean thirteen? (Link)

Thirteen, it seemed was an unlucky number and after all the banter about whether or not Ralph was being silly about this, he explained. First they took the beans they'd collected and divided them into two piles – but there was one over. The obvious solution (after a little more light banter) was to invite a guest over. Ralph wondered if they were going to give April just the one bean, but Flora said they would divide the beans into three piles.
Well, of course you know exactly what's going to happen, don't you? More and more friends were invited but try as Ralph and Flora might they could never divide the beans up equally between themselves and their friends. It was left to Flora to come up with an ingenious solution to the problem. She put all the beans in the big bowl and told everyone to help themselves.
Oh, it's a lovely little book, you know. It's sums without anyone mentioning the word. It's prime numbers, division and multiplication without anyone even suggesting that's what you're doing. In fact you might just read the book and think that it was a story about a couple of bugs who thought that thirteen might be an unlucky number. You could even just love the fact that there are bright colours and the book's good to look at.
I'd like to see one of these books (at the very least) in every primary school library just because it shows that numbers have a practical application in a fun way and because it just might get children wondering about numbers. At home it might not stay on the favourites shelf indefinitely but I still think that you'll think it money well spent.