About the Books
All books written by Matthew McElligott and Larry Tuxbury
Illustrated by Matthew McElligott
Recommend ages: 8 to 12
Grades 3-7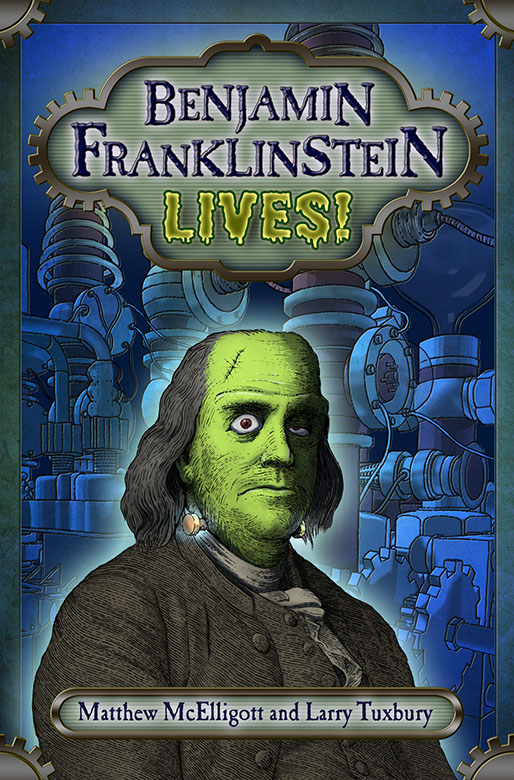 Benjamin Franklinstein Lives!
2010, G.P.Putnam's Sons
ISBN Hardcover: 0399252290
ISBN Paperback: 0142419354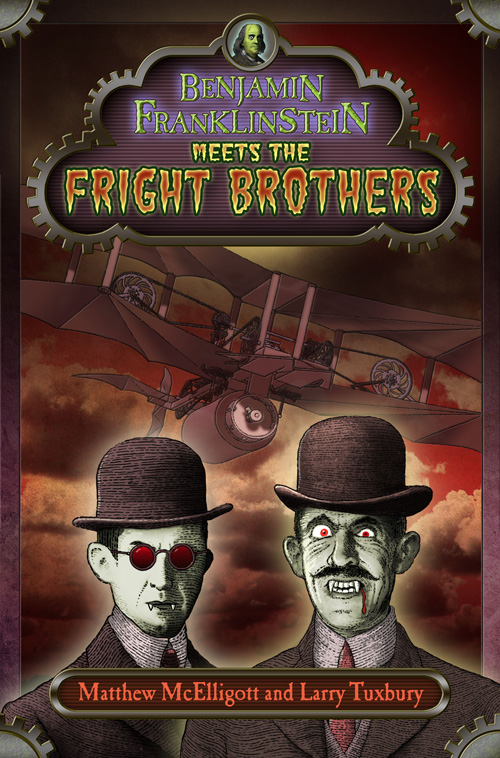 Benjamin Franklinstein Meets the Fright Brothers
2011, G.P.Putnam's Sons
ISBN Hardcover: 0399254803
ISBN Paperback: 0142422002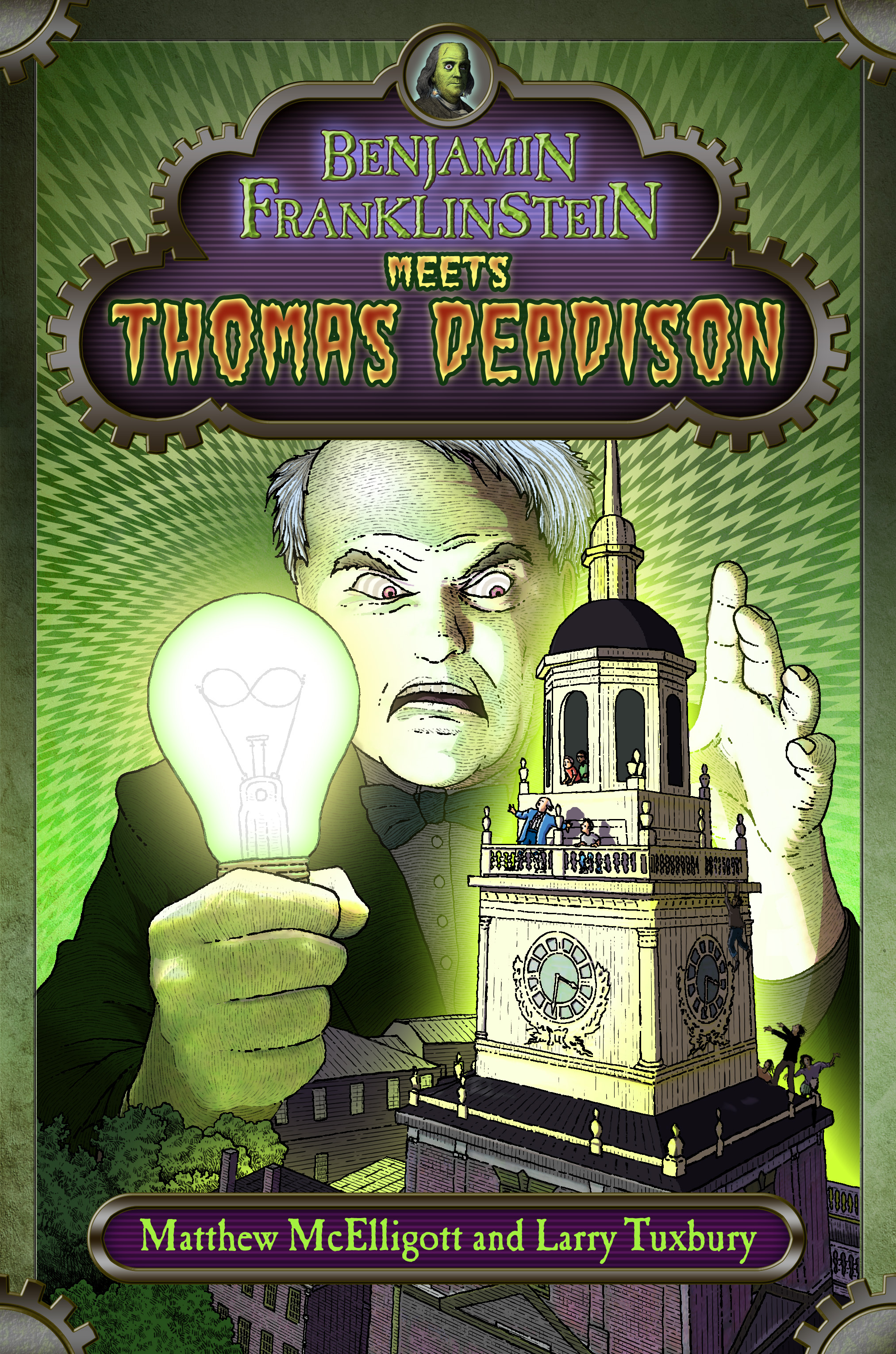 Benjamin Franklinstein Meets Thomas Deadison
2012, G.P.Putnam's Sons
ISBN Hardcover: 0399254811
Benjamin Franklinstein LIVES!
Victor Godwin's orderly life is upended when he discovers that Benjamin Franklin never actually died–he was put in suspended animation and hidden away for more than 200 years in Victor's basement!
After an accident awakens Ben, Victor must not only help him adjust to the modern world but also help him overcome a slight flaw–when Ben runs low on energy, he turns into a rampaging monster desperately hungry for electricity.
All this, while Victor tries to take first place in the school science fair. With one of history's preeminent scientists helping out, what could possibly go wrong?
Benjamin Franklinstein Meets the Fright Brothers
Last month, Benjamin Franklin came back from the dead and moved into Victor Godwin's downstairs apartment. Since then, life has gotten even weirder. Vampires are stalking Philadelphia, a strange pair of bike shop owners are after Ben, and a shadowy figure known only as the Emperor may be plotting it all.
Together, Ben, Victor and Scott face some baffling questions. Why was Ben really awakened? Who is the Emperor? And are vampires really stalking downtown Philadelphia? The fate of the city – and perhaps the word – hangs in the balance!
Benjamin Franklinstein Meets Thomas Deadison
Benjamin Franklinstein's most electrifying adventure yet! Victor Godwin and his very old friend, 200-year-old reanimated Benjamin Franklin, are back for more madcap fun. After releasing the Wright Brothers from the clutches of the nefarious Emperor, the pair are working with the dwindling members of the Promethean Underground to try to stop the Emperor altogether. But when new Infinity light bulbs are installed throughout Philadelphia, Ben and Victor realize they are emitting more than just light. Thomas Edison's scientific genius has been hijacked as well, allowing the Emperor to brainwash just about everyone to do his evil bidding. Zombies, mystery, and mayhem keep the pages turning in this hilariously quirky adventure, and the illustrations and puzzles extend the fun.