Benjamin Franklinstein Lives! Reviews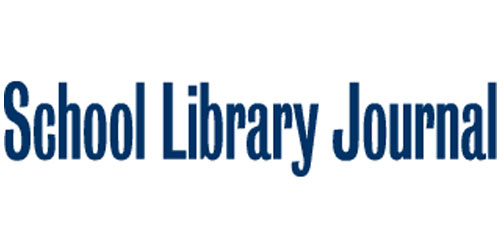 Gr 4-6–Benjamin Franklin never died. Instead, a secret organization called the Modern Order of Prometheus, of which he was a member, placed him in suspended animation in a hidden Philadelphia cellar, to serve the nation at a later time. In the 21st century, Franklin indeed awakes, but the Prometheans are nowhere to be found. Above the cellar live a young science nerd, Victor Godwin, and his mother. Franklin, trying to understand why he has been awakened, asks to rent a room in the house. Even though he does smell a little like he has spent too much time in a cave and has a greenish complexion, Victor's mom is happy to oblige–after all, he pays the deposit in 1783 gold coins. Franklin also needs regular charges of electricity to stay alive, but when hit by lightning, he temporarily transforms into a real Franklinstein. Victor is one of the funniest nerds in children's literature. He doesn't take long to divine Franklin's secret and is off on expeditions to help him find the Prometheans while trying, with the famous inventor's help, to win top prize in the school science fair. The mock 18th-century illustrations are great fun, and readers can look forward to sequels.–Walter Minkel, Austin Public Library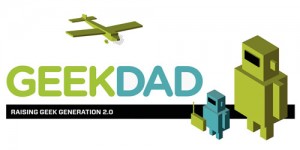 Take one of the most famous inventors/statesmen in history, secretly preserve him for 200 years, reanimate him in the basement of a kid who's planning on winning his school's science fair, and what do you get?
A rollicking good story for middle grade readers — and anyone who loves monster tales seasoned with adventure and a little humor.
In fact, if any book was designed for GeekParents and their offspring, this is it. Benjamin Franklinstein Lives! by Matthew McElligott and Larry Tuxbury has the whole package. For one thing, it's filled with historical trivia, tidbits of scientific fact, in-jokes and a touch of scifi silliness. For another, the design perfectly suits the material. From the old-fashioned typeface to McElligott's illustrations, the book looks as if it rolled off the press in a Colonial-era printing shop.
The premise of Benjamin Franlinkstein Lives! is that science nerd and annoying know-it-all Victor Godwin is enlisted by the strange new tenant in his mom's rundown Philadelphia townhouse, "Frank Benjamin," to help solve a scientific mystery: How was Franklin re-animated, and what happened to the Custodians who were supposed to be guarding his secret through the ages?
At the same time, Victor is working feverishly to produce a science fair project that will win him the judges' approval — based on his detailed analysis of their previous choices. He's distracted in this quest by a hanger-on, Scott Weaver, a kid in Victor's class who whose own approach to experimentation is altogether more spontaneous (and combustible).
Along with the plot, a lot of the book's humor draws on the juxtaposition of present-day culture and Colonial times. McElligott has sprinkled the book with architectural drawings and exploded views of everything from Victor's science fair volcano to a Philly cheesesteak sandwich. Old-timey advertisements add atmosphere, and perhaps clues, to some of the book's mysteries.
And taking it all to a meta-level, there's a Benjamin Franklinstein website where you can find a hidden passage leading to challenges and puzzles for fans to solve.
Altogether, the Benjamin Franklinstein series (book two, Benjamin Franklinstein Meets the Fright Brothers, comes out later this year) is sure to spark interest in budding inventors and monster story lovers young and old. – Kathy Ceceri March 31, 2011

Benjamin Franklin has devoted his life to scientific discovery. Now, in his old age, he has one more experiment to attempt. If successful, he will enter a state of suspended animation and awaken at some point in the future when his talent is needed. Under the watchful eye of a devoted colleague, the venerable scientist attaches the wires that will keep him alive and begins to slumber…
Fast forward two hundred years. Victor Godwin, straight-A student, has been working for months on a project that he calculates will win the mandatory science fair. One night, the young nerd hears a strange noise in the basement of the Philadelphia boarding house run by his mother. The commotion is caused by none other than Franklin, who was awakened by a lightning strike. To Victor's mother's delight, the elderly gentleman rents a room–and pays in gold. However, the young prodigy is not so thrilled–Ben's search for other members of his secret society get them both into some tight spots, his attempts at being helpful result in the destruction of Victor's science project, and the old man at times becomes an uncontrollable monster.
The authors have created a rollicking story sure to please fans of humorous tales. The eighteenth-century-style title page and comic illustrations by Matthew McElligott add to the charm and fun. Readers will be happy to know there are sequels in the works. Ages 10-12 121 pages
Recommended by: Basya Karp, Librarian New York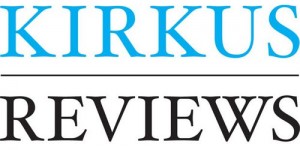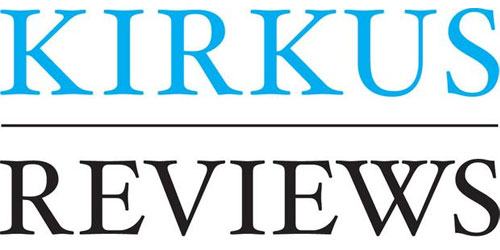 Nerdy Victor is literally blasted out of his compulsively regimented ways when "Frank Benjamin," waking from 200 years of suspended animation, moves into a nearby apartment. Being a human battery with electricity-conducting bolts embedded in his neck and veins filled with "harmonic fluid," Ben-er, Frank-has a tendency to run amok when overcharged or devolve into a zombielike state when the juice runs low-conditions that the authors exploit to hilarious effect as they send young Victor scurrying across Philadelphia after his new neighbor and mentor, discovering a secret lab buried beneath their rundown building and rebuilding his elaborate but derivative science-fair volcano into an experimental one so massively destructive that even Victor is left impressed and proud. Frequent technical diagrams and actual patent drawings add a luster of Real Science to the antics, and 18th-century veneer is provided by Poor Richard's Almanack-style borders and display type. The balance struck between Victor's methodical approach and Ben's "we'll have to trust our instincts, whack away at the problem, and hope for the best" attitude provide some food for thought, too. Expect sequels. (Sci-fantasy. 10-12)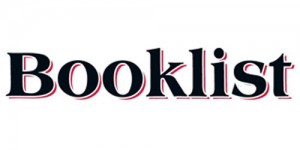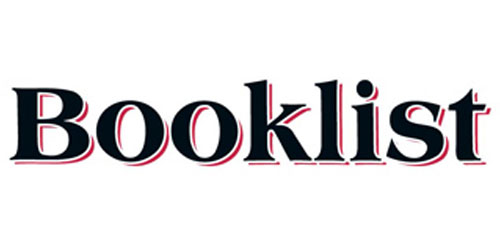 Young science-whiz Victor has it all figured out. His erupting volcano has a 97percent chance of winning the science fair (the scale-model toga-wearing fleeing Pompeians alone are worth 13 percent). What he doesn't figure is that in the week following him finishing and displaying it, a lightning bolt will reawaken a dormant Ben Franklin, who has been sleeping in an electrical muck–filled box hidden in a secret basement for the past couple centuries. Ben had himself put into suspended animation so that he could help humanity in the future, and that's just what he does as long as you consider running amok after imbibing too much electricity (he functions as a walking/rampaging recharcheable battery) and destroying Victor's volcano to be helpful.
It's a light, funny read, and McElligott's many diagrams, graphs, and drawings are a nice addition. Depending on kids' tolerance for outlandish sciencey gobbledygook, this should be a welcome diversion to pass the hours between scoring science-fair ribbons and exploding their home chemistry sets. — Ian Chipman
Benjamin Franklinstein Meets the Fright Brothers Reviews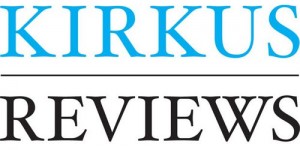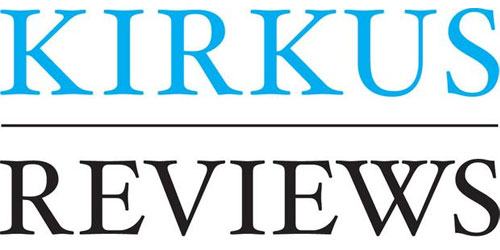 Renowned inventors square off in a battle for modern Philadelphia in this daffy sequel to Benjamin Franklinstein Lives! (2010).
Reanimated in the previous episode after centuries of suspended animation, genial Ben and his two young Karloff Street cohorts—serious minded Victor Godwin (son of Mary) and his deceptively idiotic buddy Scott—must swing back into action. They find themselves johnnies on the spot when a wave of giant-bat sightings is followed by one city official after another suddenly acquiring spots on their necks, glowing eyes and robotlike behavior. Checking out strange doings at the just-opened "Right Cycle Company," the investigators find two likewise reanimated gents in antique clothing engaged in turning bicycle parts into a huge flying machine designed to finish the job and take over the city at the behest of a shadowy "Emperor." Enhanced by frequent charts, diagrams, lists and other visual aids, a spirit of rational (if often reckless) scientific inquiry pervades the tale, as Ben and his allies translate coded messages, analyze evidence, get a lesson in meteorology and conduct experiments using both real and science-fictional gear on the way to a literally electrifying climax. The Emperor's identity is revealed at the end but as he remains at large, expect further sequels.
The authors have way too much fun taking the opener's premise and evil conspiracy to the next level. Readers will too. (Sci-fantasy. 10-12)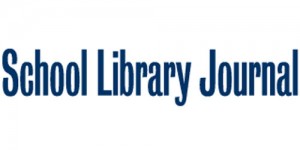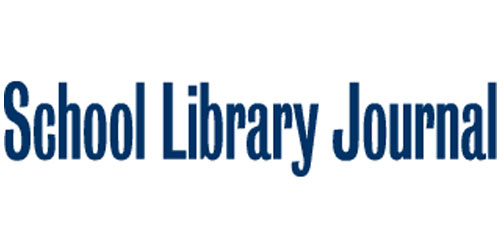 This sequel picks up right where Benjamin Franklinstein Lives! (Putnam, 2010) ends. Can there really be vampires prowling the skies and streets of Philadelphia? That's what the newly reawakened Benjamin Franklin and his friends Victor and Scott must find out, and quickly, if they have any chance of thwarting the evil plans of the mysterious Emperor. This book includes several new characters and gives more depth to established ones. Readers also discover the current fate of the Modern Order of Prometheus, the organization Franklin founded to suspend, then reawaken, gifted scientists and inventors in the future, when their talents will be needed once again. The characters are interesting and believable, and the plot has just the right mixture of fun, adventure, suspense, and mystery. The short chapters are peppered with delightful black-and-white illustrations and diagrams ranging from a Tesla Coil to Other Uses for a Bathtub Besides Throwing It. This entertaining book should have readers eagerly awaiting the next installment.–Erik Knapp, Davis Library, Plano, TX

Years and years ago, the Modern Order of Prometheus placed numerous great minds from history into suspended animation, so that their wisdom would serve later generations in times of crisis. Benjamin Franklin awoke early, and now works with his young friend Victor to keep the world safe from all manner of threats both bizarre and diabolical. But when vampires appear to have invaded Philadelphia, can Ben and Victor solve the mystery behind the vampires and that weird bike shop offering great deals?
Joyous silly and revisionist,Benjamin Franklinstein Meets the Fright Brothers is a terrific mix of history and storytelling, dropping in genuine tidbits of knowledge even as the authors unleash these historical icons into their weird little private sandbox. Ben is enthusiastic and goofy, like that uncle everyone seems to have; and Victor is a great protagonist, full of sparks but hardly perfect. His more close-minded moments in the book make him far more believable than most of the effortlessly perfect heroes of other young adult books.
Missing the first book in the series didn't hamper the read at all, and I'm definitely looking forward to seeing where Ben and Victor find themselves next. –Reviewed by Glenn Dallas

Victor Godwin is a science geek, but he has an otherwise normal life in his quiet Philadelphia neighborhood until Benjamin Franklin suddenly wakes up in his basement. As a member of the Order of the Modern Prometheus, Franklin entered suspended animation so he could wake up when he was needed the most. "Benjamin Franklinstein Lives" describes their initial adventure during a disastrous school science fair.
In "Benjamin Franklinstein Meets the Fright Brothers," the Founding Father is adjusting to life in the twenty-first century when giant bats take to the evening skies over the City of Brotherly Love. The creepy new owners of the local bicycle shop are sneaking around. And, Ben is getting strange signals over his communicator. Victor, Ben, and their friend Scott race to figure out the conspiracy.
Grade schoolers will love the gag-filled, madcap adventure, while teachers and parents will appreciate its pun-filled allusions to history and literature. Along the way, Victor and Scott learn about the Wright Brothers, how lightning works, secret codes, invisible ink, and vampire identification, all with instructive diagrams and illustrations. Kids will have lots of fun assembling the clues—and learn a few things too. North Jersey.com 12/7/11
KimberlyLynKane.com
Perhaps the most thorough review I've read of the Franklinstein series. Definitely worth a read!
Middle-grade sci-fi review: Benjamin Franklinstein Meets the Fright Brothers
Benjamin Franklinstein Meets Thomas Deadison Reviews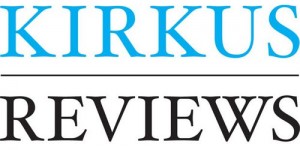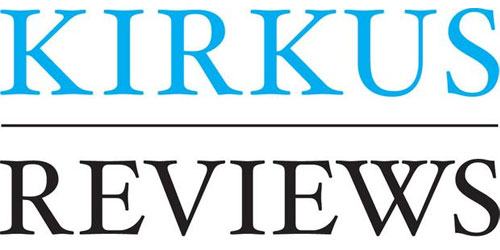 Closing a comical series' first story arc, America's two greatest inventors square off in a death match over the Emperor Napoléon's scheme to conquer the world…with science.
Well, science of a sort. To the electrically preserved Franklin and his modern young cohorts Victor, Scott and Jaime, there's something fishy about the "Infinity Bulbs" that the strangely familiar "Ed Thomason" is passing out for free. Their suspicions are confirmed by the discovery of a gigantic, almost-complete "harmonic supertransmitter" in the bowels of the Infinity Unlimited factory—a device that, at the command of the megalomaniac Emperor, will turn everyone within reach of an Infinity Bulb into an obedient zombie. Tuxbury and McElligott liberally endow their tale with patent drawings, circuit and other diagrams, and like techno eye candy as well as such general silliness as a wizened Bad Guy who gets around in an ornately decorated bathtub. It spins through melodramatic twists and sudden reversals of fortune to an appropriately explosive climax that puts Ben out of action but (probably) leaves Napoléon at large for future episodes.
Another entertaining foray into science both mad and real; new readers should start with the opener, though, to make sense of it all. (Sci-fantasy. 10-12)