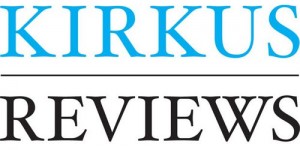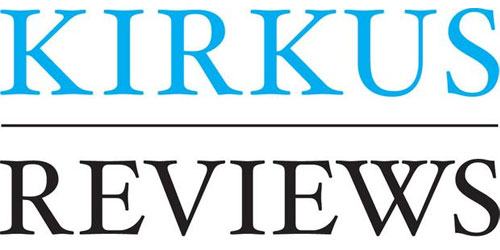 Renowned inventors square off in a battle for modern Philadelphia in this daffy sequel to Benjamin Franklinstein Lives! (2010).
Reanimated in the previous episode after centuries of suspended animation, genial Ben and his two young Karloff Street cohorts—serious minded Victor Godwin (son of Mary) and his deceptively idiotic buddy Scott—must swing back into action. They find themselves johnnies on the spot when a wave of giant-bat sightings is followed by one city official after another suddenly acquiring spots on their necks, glowing eyes and robotlike behavior. Checking out strange doings at the just-opened "Right Cycle Company," the investigators find two likewise reanimated gents in antique clothing engaged in turning bicycle parts into a huge flying machine designed to finish the job and take over the city at the behest of a shadowy "Emperor." Enhanced by frequent charts, diagrams, lists and other visual aids, a spirit of rational (if often reckless) scientific inquiry pervades the tale, as Ben and his allies translate coded messages, analyze evidence, get a lesson in meteorology and conduct experiments using both real and science-fictional gear on the way to a literally electrifying climax. The Emperor's identity is revealed at the end but as he remains at large, expect further sequels.
The authors have way too much fun taking the opener's premise and evil conspiracy to the next level. Readers will too. (Sci-fantasy. 10-12)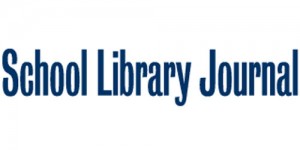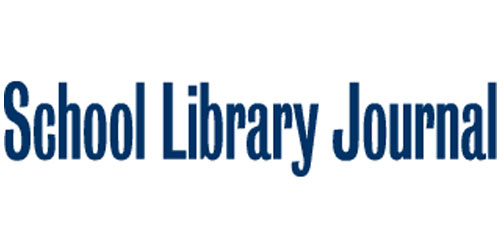 This sequel picks up right where Benjamin Franklinstein Lives! (Putnam, 2010) ends. Can there really be vampires prowling the skies and streets of Philadelphia? That's what the newly reawakened Benjamin Franklin and his friends Victor and Scott must find out, and quickly, if they have any chance of thwarting the evil plans of the mysterious Emperor. This book includes several new characters and gives more depth to established ones. Readers also discover the current fate of the Modern Order of Prometheus, the organization Franklin founded to suspend, then reawaken, gifted scientists and inventors in the future, when their talents will be needed once again. The characters are interesting and believable, and the plot has just the right mixture of fun, adventure, suspense, and mystery. The short chapters are peppered with delightful black-and-white illustrations and diagrams ranging from a Tesla Coil to Other Uses for a Bathtub Besides Throwing It. This entertaining book should have readers eagerly awaiting the next installment.–Erik Knapp, Davis Library, Plano, TX

Years and years ago, the Modern Order of Prometheus placed numerous great minds from history into suspended animation, so that their wisdom would serve later generations in times of crisis. Benjamin Franklin awoke early, and now works with his young friend Victor to keep the world safe from all manner of threats both bizarre and diabolical. But when vampires appear to have invaded Philadelphia, can Ben and Victor solve the mystery behind the vampires and that weird bike shop offering great deals?
Joyous silly and revisionist,Benjamin Franklinstein Meets the Fright Brothers is a terrific mix of history and storytelling, dropping in genuine tidbits of knowledge even as the authors unleash these historical icons into their weird little private sandbox. Ben is enthusiastic and goofy, like that uncle everyone seems to have; and Victor is a great protagonist, full of sparks but hardly perfect. His more close-minded moments in the book make him far more believable than most of the effortlessly perfect heroes of other young adult books.
Missing the first book in the series didn't hamper the read at all, and I'm definitely looking forward to seeing where Ben and Victor find themselves next. –Reviewed by Glenn Dallas

Victor Godwin is a science geek, but he has an otherwise normal life in his quiet Philadelphia neighborhood until Benjamin Franklin suddenly wakes up in his basement. As a member of the Order of the Modern Prometheus, Franklin entered suspended animation so he could wake up when he was needed the most. "Benjamin Franklinstein Lives" describes their initial adventure during a disastrous school science fair.
In "Benjamin Franklinstein Meets the Fright Brothers," the Founding Father is adjusting to life in the twenty-first century when giant bats take to the evening skies over the City of Brotherly Love. The creepy new owners of the local bicycle shop are sneaking around. And, Ben is getting strange signals over his communicator. Victor, Ben, and their friend Scott race to figure out the conspiracy.
Grade schoolers will love the gag-filled, madcap adventure, while teachers and parents will appreciate its pun-filled allusions to history and literature. Along the way, Victor and Scott learn about the Wright Brothers, how lightning works, secret codes, invisible ink, and vampire identification, all with instructive diagrams and illustrations. Kids will have lots of fun assembling the clues—and learn a few things too. North Jersey.com 12/7/11
KimberlyLynKane.com
Perhaps the most thorough review I've read of the Franklinstein series. Definitely worth a read!
Middle-grade sci-fi review: Benjamin Franklinstein Meets the Fright Brothers