About the Books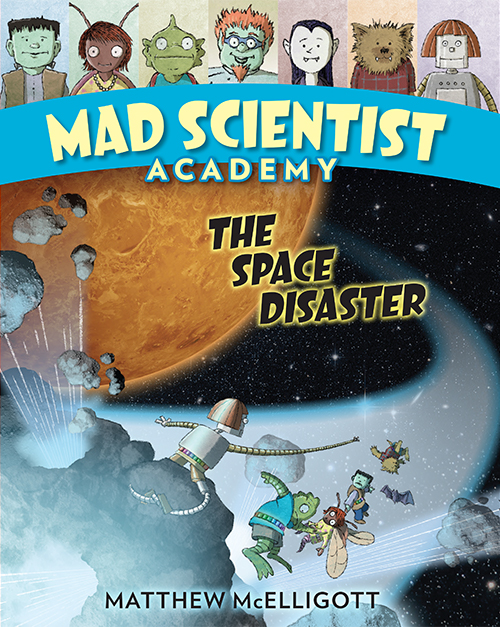 The Space Disaster
2017, Crown Books for Young Readers
ISBN: 055352383X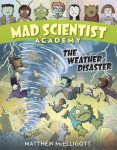 The Weather Disaster
2016, Crown Books for Young Readers
ISBN: 0553523767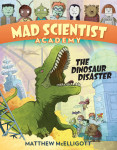 The Dinosaur Disaster
2015, Crown Books for Young Readers
ISBN: 0553523740
Welcome to Mad Scientist Academy!
Join Dr. Cosmic's clever class of monsters as they solve the greatest challenges in science, in this blend of adventure and exploration, perfect for Common Core and STEM. With a mad genius for a teacher, things don't always go as planned. But armed with high-tech handbooks and the scientific method, Dr. Cosmic's class is ready to solve their way out of any disaster.
The Space Disaster
With the help of Dr. Cosmic's latest invention, a mad scientist-style planetarium, the class must complete four challenges. Each time the planetarium shifts and the atmosphere changes, the students find themselves floating from planet to planet. They put their new magnetic antigravity belts and trusted handbooks to the test to figure out where in the solar system Dr. Cosmic's invention has "sent" them—and how to land safely back on Earth.
The Weather Disaster
Dr. Cosmic can't wait to introduce the students to his latest invention, the CHAOS machine, an invention that controls the weather on campus. The students learn all there is to know about the atmosphere, condensation, and precipitation from the great meteorologist, Dr. Nimbus. But when the climate machine starts to malfunction, causing extreme weather conditions, the students must use their upgraded handbooks and weather instruments to stop the machine before it destroys the entire school.
The Dinosaur Disaster
The first day of school is always exciting, and Dr. Cosmic's new students can't wait to get started. After their teacher reveals that their school pet, Oscar, is a dinosaur, they quickly realize Dr. Cosmic has an unusual teaching style. To find Oscar, the class has to follow the clues through the realistic dinosaur exhibit Dr. Cosmic designed and built over the summer. But when a malfunction causes the robotic dinosaurs to come alive, this prehistoric exhibit feels a little too real and the students must use their knowledge of paleontology and dinosaur behavior to save themselves and the school.