The Mad Scientist Academy books are my first graphic novels. Putting them together is different in many ways from the other books I've done.
1. Story
Like any book, Mad Scientist Academy adventures first began as a story. My wife Christy and I do lots and lots of research and I write many, many drafts of the story until I figure out how everything should work.
2. Layout
The next step is to figure out how to fit the story into exactly thirty-two pages. I have to decide how much text will go on each page, how many panels I should use, and which parts of the story should have big or small pictures. I use a program called InDesign to create a basic layout of the whole book with just word balloons and empty boxes.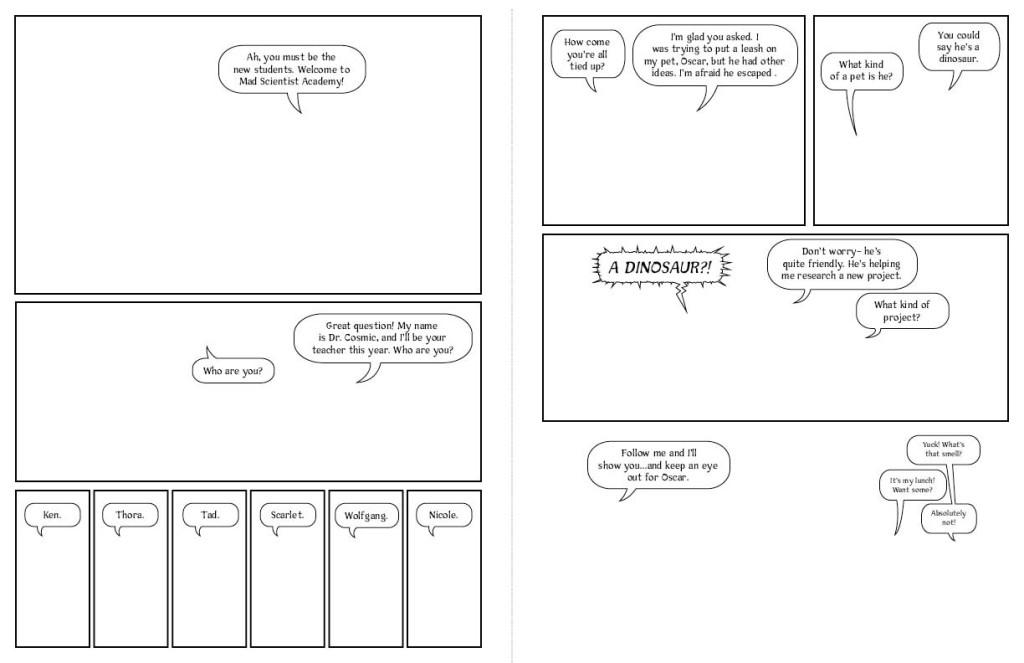 3. Sketches
Once I know where all the words are going to go, I do a bunch of really quick sketches. These help me figure out if the story is going to work as I planned it. Often, once I see the sketches and the words together, I go back and make changes to help the story flow more effectively.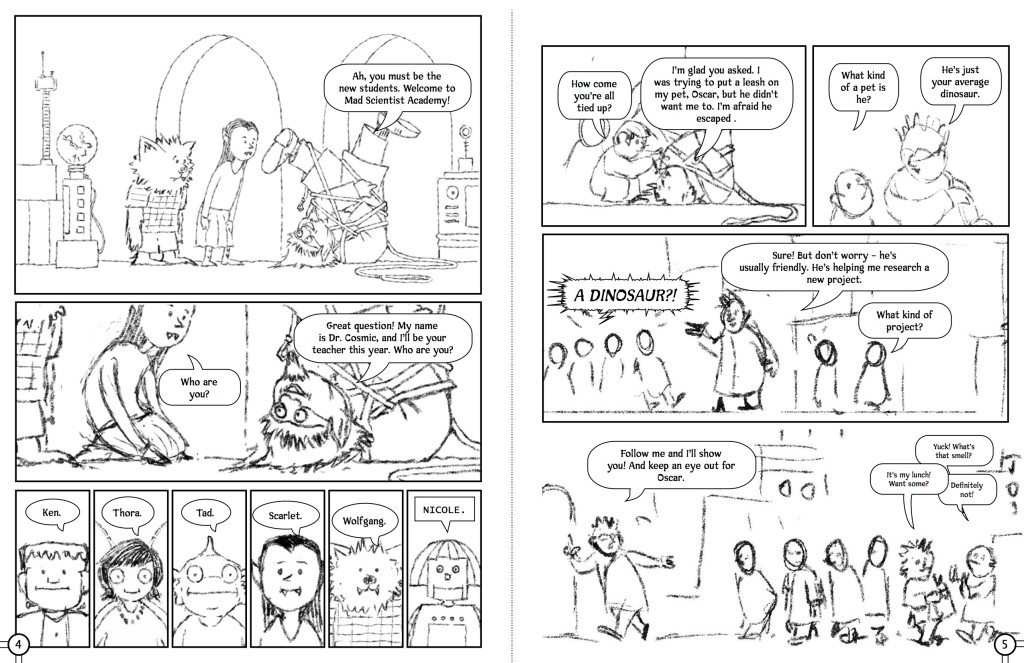 4. Tight pencil drawings and rough color
Once I am satisfied with how all the sketches are working (and I clear everything with my wife, my editor, and my art director) I go back and redraw everything and add a basic layer of color. This way I can get a sense of how the pictures are going to flow across the pages. Often, I go back and change the colors in one picture so it looks better next to the other pictures that are around it.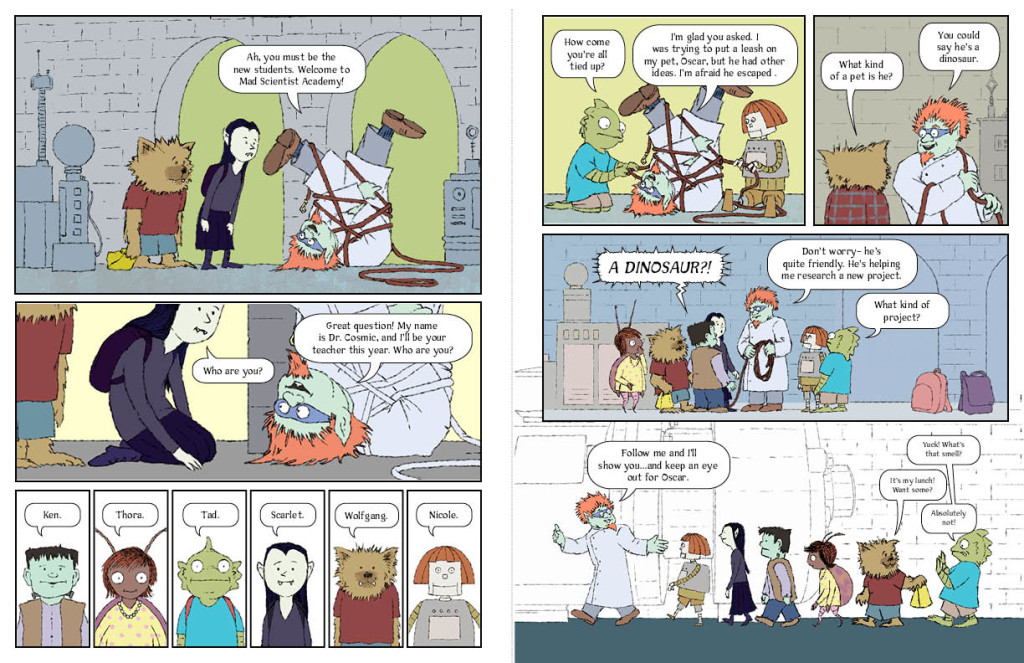 4. Textures, shadows and highlights
The last step is to finalize all the colors, add textures, and add shadows and highlights to give the pictures depth. Finally, the pages are done.
This whole process gets repeated through the entire book – over a hundred pictures in all!