Here are some of my favorite links to fun and interesting videos, games and activities about the science in the Mad Scientist Academy books.
Dinosaurs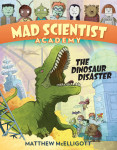 The field of paleontology is always changing, as scientists make new discoveries and learn new things about some of the most amazing creatures ever to walk the Earth. Below are links to some of the sites and videos that I found really helpful when I was writing The Dinosaur Disaster.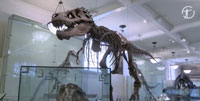 Dinosaurs Explained
These videos from the American Museum of Natural History do a great job answering dozens of questions about dinosaurs.
What Do Paleontologists Do?
These fascinating videos show how paleontologists do their jobs.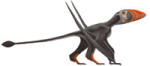 Pterosaurs
These videos on the American Natural History Museum website are all about the flying cousins of dinosaurs.
Why Are Pterosaur Fossils Rare?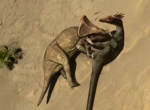 Prehistoric Life
This page from the BBC has lots of facts about Velociraptors, including a video of a computer animated battle between two dinosaurs based on a fossil found in the Mongolian desert.
Five ancient crocodile ancestors, two previously unknown, have been uncovered in the Sahara by a National Geographic researcher and his team. The most imposing, BoarCroc, had triple fangs and likely could have taken down a dinosaur.
Bizarre Dinosaurs
This website features strange facts about 22 different dinosaurs:
Timeline
On this site you can learn about the evolution of life on Earth, from the birth of the planet until the time when humans evolved.
National Geographic Kids: Dinosaurs
Watch videos, play games, and learn fascinating facts about dinosaurs at this fun website:
London Natural History Museum
This site features fun games and quizzes about dinosaurs:
Virtual Fossil Dig
On this site you can use a paleontologist's tools to uncover dinosaur bones: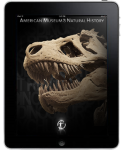 These free iPad apps are fun and interactive ways to learn more about pterosaurs and dinosaurs.
Pterosaurs: Flight in the Age of Dinosaurs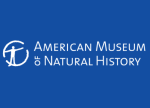 The American Natural History Museum has a great list of other books for kids to learn more about dinosaurs
Activities and Lesson Plans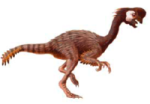 Mad Scientist Academy Dinosaur Activities
I have bunch of dinosaur activities and lesson plans geared around The Dinosaur Disaster, and you can find them all here:
Games, activities, and lesson plans
American Museum of Natural History
There are many dinosaur educational resources on the American Natural History Museum website:
Dinosaurs: Ancient Fossils, New Discoveries Educator Guide
Dinosaurs: Ancient Fossils, New Discoveries Activities
The World's Largest Dinosaurs Educator Guide
Weather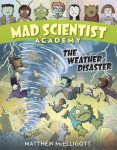 Coming soon!