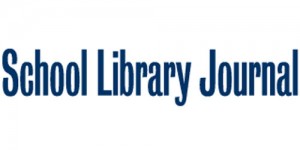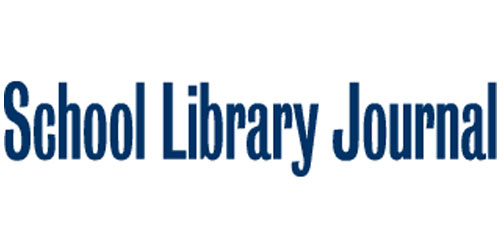 (Starred review)
The king of the jungle has a small party every year for his closest friends, even though they are greedy and ill-mannered. The lion graciously passes cake to the elephant, telling him to help himself. The elephant takes half. Each animal in turn takes half of what is passed, leaving only a crumb for the ant to share with the king. Instead, the ant says that he will bake the king a fresh cake in the morning. Each animal then ups the ante by doubling the previous offer, culminating with the elephant committing himself to baking 256. This mouthwatering tale of division and multiplication will delight young readers as they imagine a palace full of cakes. The captivating ink and watercolor illustrations, enhanced with digital techniques, continually reinforce the mathematical theme with humor and detail. Many layouts effectively present a graphic display of the simple fraction concepts. The results are terrific. Because young readers will relish the absurdity of the story, it will hold up to repeated readings to reinforce math instruction."–School Library Journal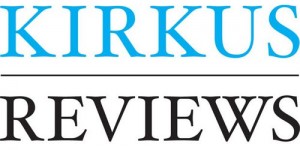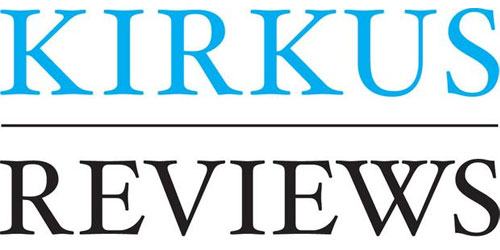 (Starred review)
Basic math is inescapable, even at dinner parties with the lion king. At this royal meal, the elephant takes half the cake before passing it along, the hippo takes half of that, and so on. When the cake finally reaches the ant, she struggles to cut the tiny remaining slice in two—one for her, one for the king—but it just crumbles to pieces. Mortified, she vows to bake the king a strawberry sponge cake. The other, ruder, animals, not to be outdone, each double the ant's offering… crescending to the elephant's hard-to-swallow pledge of 256 peanut-butter pound cakes. In addition to witnessing the occasional price of boorishness, young readers will easily grasp how fast things disappear when repeatedly halved, and how quickly numbers add up when doubled. A divided-up cake on the endpapers illustrates fractions from one to 1/128, and the o'er-hasty cake-doublings are displayed in countable cake form, from one to 256. The handsome watercolor-and-ink illustrations are as gently funny as the story, and the heavily partitioned design well suits the math lesson at hand."—Kirkus Reviews, starred review

McElligott (Absolutely Not) is a triple threat: a sturdy storyteller, a stylish draftsman and a thoughtful wit who makes math funny. Eight animal guests devour the cake served at the lion's royal feast, each taking half of what's on the plate as it is passed; by the time it reaches the lion king, his portion has been reduced to crumbs. The virtuous ant volunteers to make amends by baking a cake, whereupon the others, anxious not to be shown up, successively double her offer, finally reaching a bid of 256 peanut-butter pound cakes from the elephant (McElligott lays out all 256 as a visual aid). The math content enriches the story but doesn't overshadow the hero, the gentle and considerate ant. Grids and square panels of diminishing size used as design elements reinforce the content and are attractive in their own right; subtle grids can be found within the compositions as well. Able characterizations multiply the laughs; the gorilla, in sunglasses, looks a lot like Jack Nicholson. Ages 4–8. (Feb.)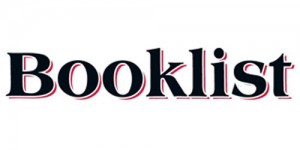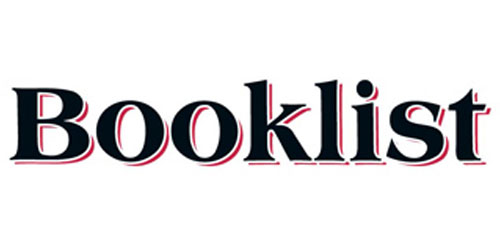 Set on the savannah, this original animal fable weaves math exercises into a story about sharing. At an elegant dinner hosted by the lion king, a tiny ant is appalled at the poor manners of her fellow animal guests, who arrive late, throw food, and talk only about themselves. Dessert is even worse. The elephant takes half the cake for himself, and each guest, following his greedy lead, takes half of the remaining portions until only a tiny crumb is left for the ant and the lion. Mortified, the ant offers to bake a new cake for the lion. Then the beetle offers to bake two cakes, and a round of one-upmanship (and math practice) ensues: each animal offers double the number of cakes proposed by the previous guest. McElligott's digitally touched ink-and-watercolor artwork combines expressive animal characters with clear groupings of objects that illustrate the embedded arithmetic exercises. While the story will find an obvious place in early elementary math or character education units, the lively illustrations amplify the story's slapstick humor and will easily entertain story hour crowds.

Manners and math dovetail in this smart picture book about a wild dinner party hosted by a lion.
It all begins with red ant receiving her invitation to the affair. She's thrilled. She arrives on time, only to be appalled by the other guests' manners. The green macaw in a prim hat and the gray gorilla in sunglasses are tardy. At dinner, the monocled elephant talks with his mouth full, and hippo chews with her mouth wide open. Worst of all, they're greedy.
When it's time for dessert, lion hands the cake to elephant and says, "Help yourself." Elephant says he could eat it in one bite, "but that might seem greedy."
So he cuts it in half, and passes half to hippo, who mutters, "What a pig." Then she takes half. And so it goes. Each guest takes half. When the cake gets to ant, it's a crumb. The animals snipe that ant doesn't share as they did. Mortified, she promises a cake for the lion.
Not to be outdone, beetle offers to bake two cakes. Each animal in turn doubles the previous offers until elephant promises to bake 256 cakes.
McElligott illustrates his story of fractions and multiplication with humorous watercolors. Graphics make the math, but facial expressions take the cake.

The author of the charming Bean Thirteen returns with this book that features multiplication and division with such style that readers will have no idea they are enjoying a math book. Every year, the lion invites a group of animals to share dinner with him. This year, the ant has been invited. She arrives just on time and is alone for awhile until the others arrive: the beetle, frog, macaw, warthog, tortoise, gorilla, hippo and the elephant. At the table, all of the others showed horrible manners. Then a cake is given to the elephant and he is told to help himself. The elephant, not wanting to be too greedy, slices the cake in half and takes half for himself. After that, each animal does the same, until it reaches the ant and the piece is too small to cut in half again. So nothing is left for the lion. Trying to fix things, the ant offers to bake the lion a cake for the next day. Each animal doubles her offer, until the elephant is left at the end offering to bake 256 cakes by the next day. Things work out with mathematical precision and logically fall into place as the ant finishes the book victorious.
McElligott has created a book with a great tone and easy style. It has the feel of a folktale but many modern touches. His art is equally appropriate for a folktale but also for a modern story for children. It is a great look and feel for a picture book. McElligott has managed to make math fun, silly and delectable.
McElligott's text is ideal for reading aloud. The animals are great fun to do with voices and the tiny ant makes a perfect protagonist, one easily related to by children. The illustrations will also work well for use with a group. Preschoolers may be young for the math, so save this one for first and second graders who will snap it up in one bite. Or maybe they will share half with a friend…[link]

The Lion's Share: A Tale of Halving Cake and Eating It Too, written and illustrated by Matthew McElligott, takes a classic thought problem and gives it a kid-friendly twist: What happens when you keep cutting something in half? In Ant's case, it means that she's left with a measly crumb of cake to split with the king. The story flips on itself when Ant decides to bake another cake, and each animal in succession clamors to make twice as many! A great choice for talking about halving, doubling, and multiples. You'll want to retell the story during your own snacktime, too—try continuously halving a large piece of fruit, such as a cantaloupe or other melon. Then double with grapes or raisins! Best for grades 1–3.