Check out these terrific projects from the kids at Castleton Elementary:
A wall of Lion's Share cake math projects: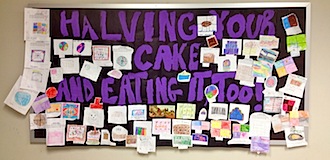 Bean Thirteen self-portraits drawn in the style of the author portrait at the back of the book: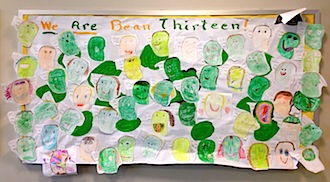 And finally, this amazing cake for everyone who showed up for the big event in the evening: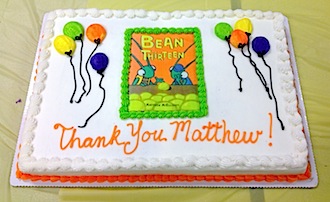 Great projects, great questions, great food. What a terrific day from start to finish. Thanks to everyone at Castleton who made it happen!