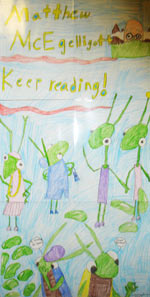 Just before I was about to start my first presentation at Cicero Elementary, I was informed that the students had prepared something special. Music started playing and about a hundred kids in the gym stood up and sang me a song about how to talk like a pirate. That doesn't happen every day. In fact, I don't think it has ever happened. It was fantastic.
They really do like their pirates at Cicero. Walking down the halls I found pirate maps…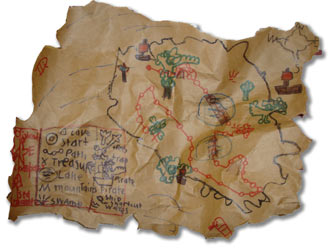 A giant pirate ship sailing down a sea of individually crafted Backbeards…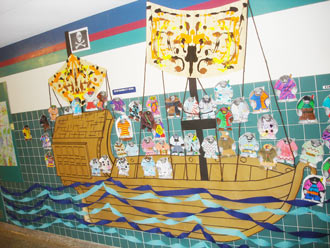 …flying a pirate sail made from the Absolutely Not ink blots project. Great idea!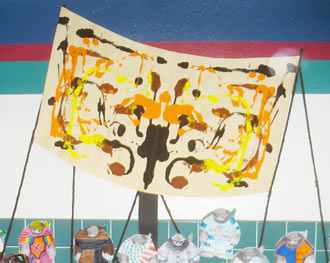 Pirates don't say thank you, but if they did, I would thank everyone at Cicero in proper pirate song. Blimey, it was fun!