Last Thursday I spent the day at East Hill Elementary in Canajoharie, and the evening speaking to the Montgomery-Fulton Reading Council. East Hill has a beautiful space for presenting, and I had a great time talking to the kids about writing and illustrating. (One class arrived wearing cardboard pigs on their shoulders!) It was one of those days that just flew by – I blinked, and it was time to go home.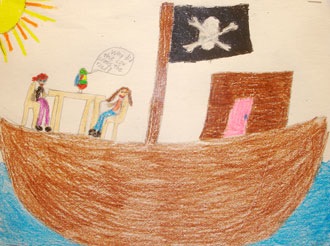 Near the end of the day, one of the students arrived with a pencil. It had my name on it, and the date of the visit. How cool was that?

I was doodling with it today and this came out. I call him East Hillbeard.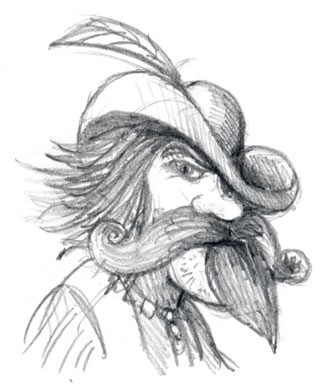 Thanks to everyone who worked to put the visit together, especially Jody DeJong and Mary Monk!