Last week I visited Glendaal Elementary in the Scotia-Glenville district and got to spend the day with some future authors and illustrators. We talked about books, and the first grades and I wrote a short story about the school's mascot (a cardinal) and the principal (a really nice guy). In the afternoon, the fourth grade worked on a writing project with some hilarious results.
Â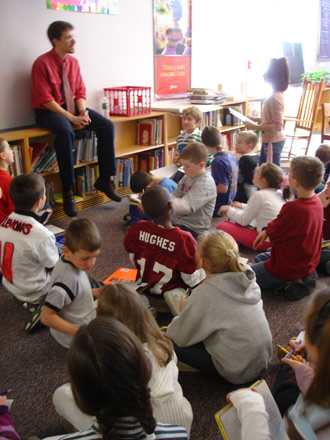 What actually landed on cousin Ernie's head? This wall was full of possible answers…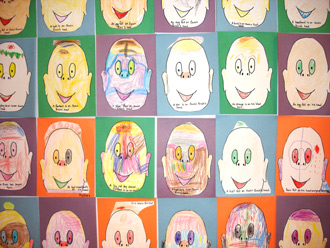 And as for what was buried in Uncle Frank's pit, here's one guess: Gold, and lots of it.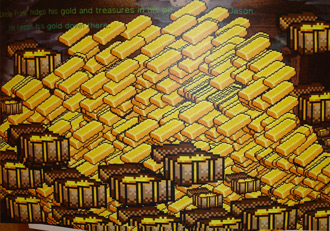 My thanks go out to Mrs. Briscoe, Ms. Jankowski, Mrs. Grant and Mrs. Stallmer's fourth grades, Mrs. Doyle and Ms. Brennan's first grades, and Mr. Eagan for their help making the visit work so well. Go Cardinals!