I had a nice visit to North Warren this past week, up in the Adirondack State Park. It's a small school, K-12, but it's new and really beautiful. The kids were great, and knew the answers to many of my questions on the first guess.
I was especially impressed by the artwork on the wall, and many of the pieces were projects from this site. For instance, these ink-spot reflection drawings are very clever…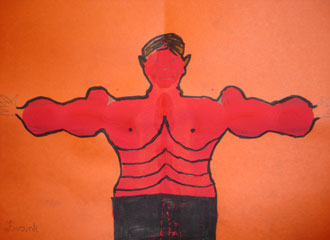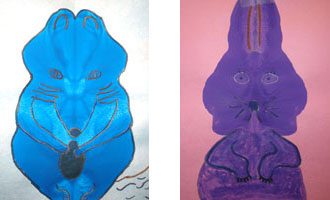 …and these pirate characters are a hoot!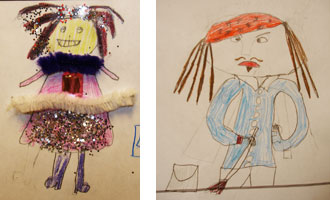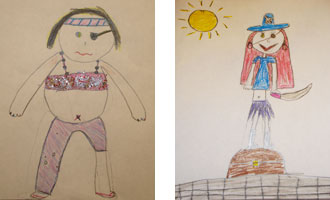 Thanks to Regina Chabarek and the great kids at North Warren for such a fun visit!