My visit to Pieter B. Coeymans Elementary today was a little disorienting. It's the sister school to A. W. Becker, which I visited last year, but it was built as a mirror image. Where Becker goes left, Pieter B. goes right. Even the bathrooms are reversed, which (as one traveling faculty member informed me) can lead to some awkward mixups.
It was great fun. I got to meet an ocean of junior pirates…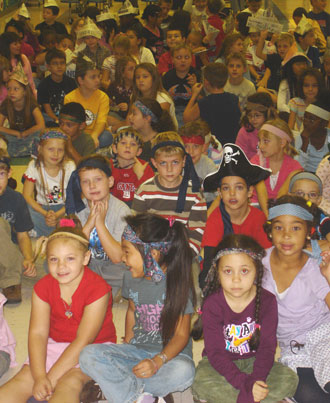 see some terrific artwork…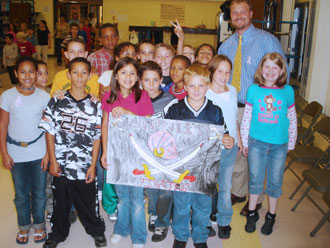 …and even enjoy some Backbeard pirate cake for desert.
A rip-roaring good time all day long. Thanks to Mrs. Doggette and all the volunteers for all their hard work. Outstanding!