Yesterday I visited St. Mary's-St. Alphonsus Regional Catholic School in Glens Falls, NY. It's quite a place. The building itself was modeled after Westminster Abbey and the large hall inside is breathtaking. I've never been to an elementary/middle school quite like it.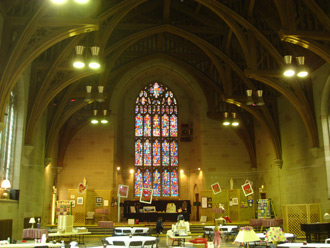 Inside I was greeted by a very strange sight. As I was being introduced to my host, Mrs. MacDonald-Persons, I had the strange sense someone was watching me from the couch in the office. Further inspection, however, revealed the culprit to be an empty uniform with a life-size computer print of a girl's head. The school was full of these! It was a very cool, and ever so slightly creepy at the same time. These must have been a blast to make.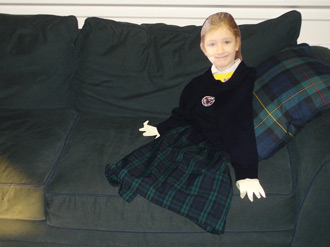 Through the day I got to spend time with all the kids in the school, read some books, and answer questions. (Thanks to the fourth grade for those terrific pictures.) After a delicious lunch with the faculty, I did a short writing project with the fifth grades. Everyone spread out on the floor and came up with some very creative stories.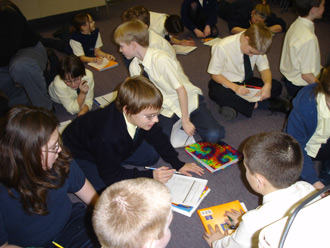 Thanks to everyone at SMSA, and especially Mrs. MacDonald-Persons, for making me feel so welcome. A fun day indeed!