Just before Christmas I had the chance to travel out to the tri-cities area in the southern part to Washington state to visit a bunch of schools. The landscape was not at all what I imagine when I think of Washington.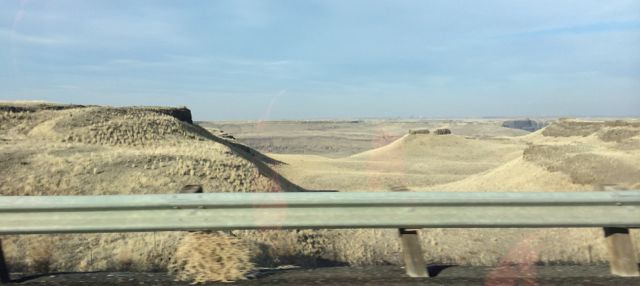 Everyone was so warm and welcoming, I really felt at home the whole time I was there. I visited fourteen schools and saw about ten thousand kids. (My apologies if I don't remember all your names.) Check out some of these crazy aliens they made: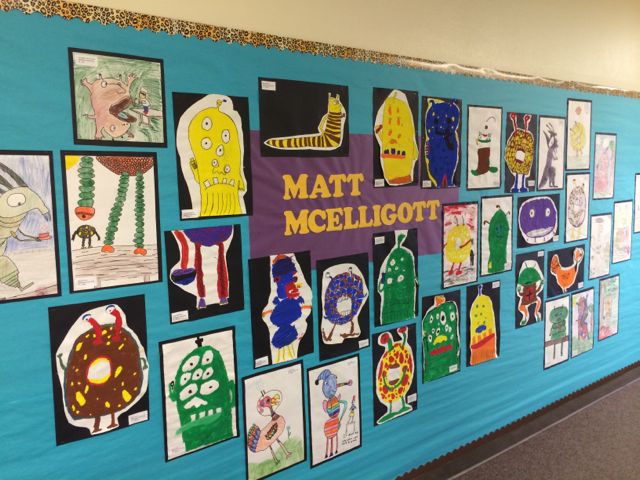 And just in case I run into some writer's block down the road, the students at Marcus Whitman Elementary made me this amazing book of inspirational starting points, including story ideas about yetis, flying pigs, and kung foo cats. I'll never run out of ideas again!