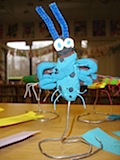 A few weeks ago I had a wonderful visit out to Buffalo, NY to visit Windom Elementary. I hadn't been back to Buffalo in almost seventeen years, and it was comforting to see how many of my favorite sites were still just as I remembered them. It even snowed for me on the last day – just a little bit, but enough to remind me of the old days.
My host was Windom librarian Jim Clark, and he really rolled out the red carpet. I've been fortunate over the years to meet so many librarians and volunteers who go out of their way to make me feel at home, and Jim was right there at the top of the list. In addition, he's a top-notch Buffalo tour guide.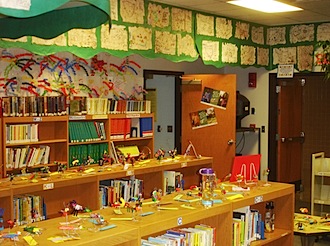 I can't say enough about the reception I received at Windom, and most especially the amazing artwork that filled the walls of the school. Also the library stacks. And the window sills. Oh, and the ceiling. And a bunch of kids made hats, too. Absolutely incredible.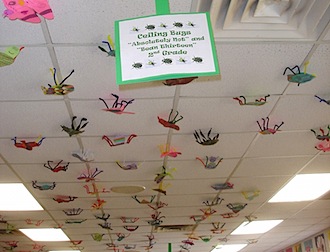 Before I left, I received two amazing gifts: a basket full of Buffalo-made products and a beautiful Lion sculpture built from staples and knife handles from an abandoned cutlery factory. (Seriously, how cool is that?)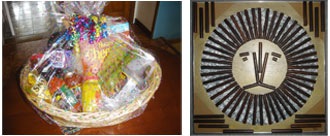 All in all, a dynamite visit to Windom. Many, many thanks to all the teachers, volunteers, and students who worked so hard to put it together. Below, just a few samples of that great artwork…